After the launch of Vaporesso GEN 200 and Gen 80S mod kits, Vaporesso released a new AIR 40 in GEN family.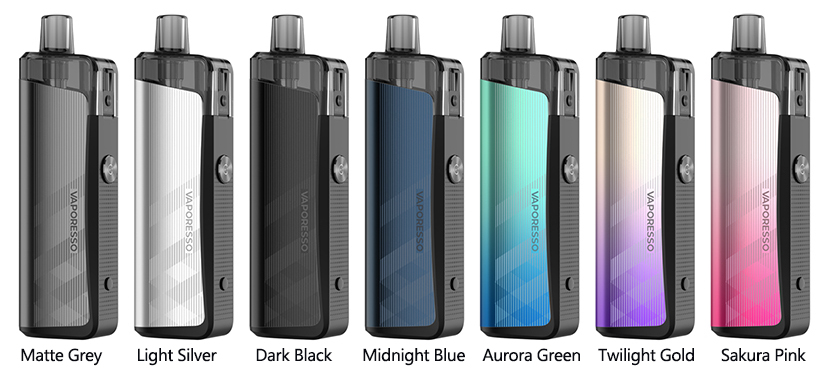 The GEN AIR 40 modifies the AOP (Adjustable-Airflow On Pod) airflow system to reduce the loss of airflow for RDL vapers. The whole GTL platform allows the coil resistance from 0.2ohm to 1.2ohm, besides the 0.4Ω and 0.8Ω coils included in the kit, there are 0.3Ω, 0.6Ω, and 1.2Ω for you to choose.
What's RDL vape?
It's an abbreviation for Restricted-Direct-Lung. The RDL coils produce more vapour than MTL coils and use less power and e-liquid than DTL. RDL coils are a good choice if you are looking for more vapour and flavour than MTL and less nicotine in each puff.
The newly developed GTX 0.4Ω coil with the precise AOP airflow system provides an enhanced flavor to Restricted DTL users. To get MTL vaping, just close the airflow inlet. To experience RDL, you can let the hole fully opened.'
This Gen Air doesn't have display screen. Besides the fire button, there is a voltage button for you to adjust the output wattage based on the coil.
The 4 LED lights on top of the power button are also the indicators for your battery level:
The Air 40 Cartridge comes with SSS leak-resistance technology, it seals comprehensively and stores safely for both freebase and nic salt e-juice. To refill the vape juice, you need to take out the pod to refill.

Specification
Size: 103.05*31.55*20.55mm
Output Power: 5-40W
Pod Capacity: 4.5mL/2mL
Battery Capacity: 1800mAh
Coil: GTX 0.4Ω MESH COIL (26-32W)
GTX 0.8Ω MESH COIL (12-16W)
Charging: Type-C, 5V/2.5A
Display: 4 x LED Indicators

Learn more:
Vaporesso GEN Air 40 Kit