OSMALL 2 is an MTL pod system easy to use for everyone.It may be a reliable and easy-to-use MTL device for you to vape.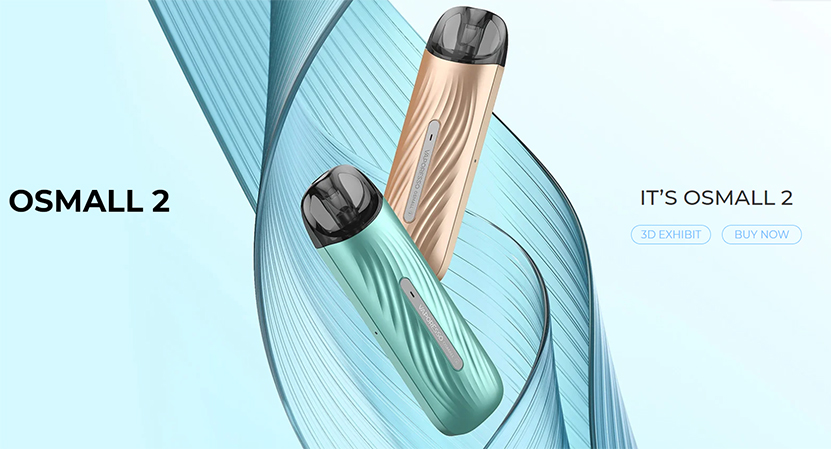 There is no buttons or adjustments – simply inhale on the mouthpiece and this should fire up automatically.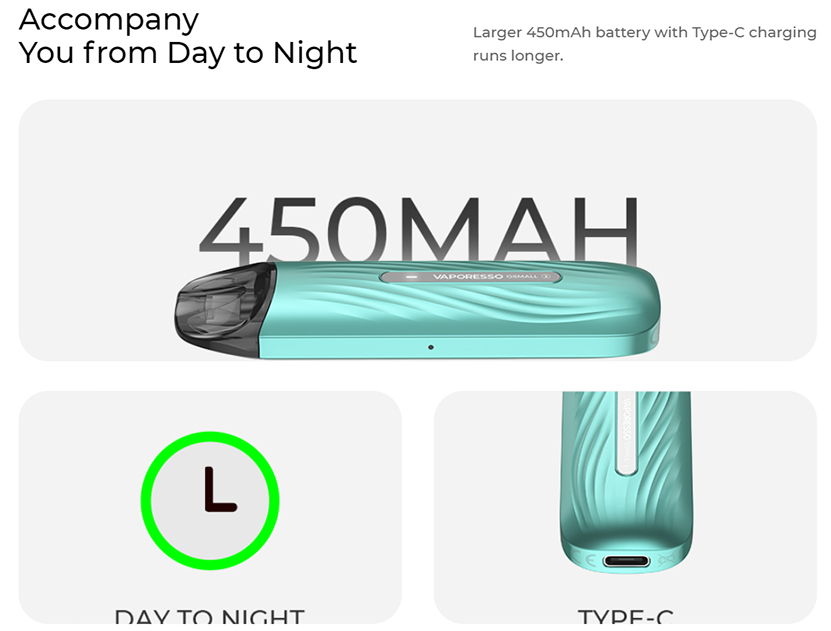 Powered by a 450mAh battery with easy charging via a USB Type-C port, the Osmall can last all day. An LED indicator is there to inform you of the status of the battery.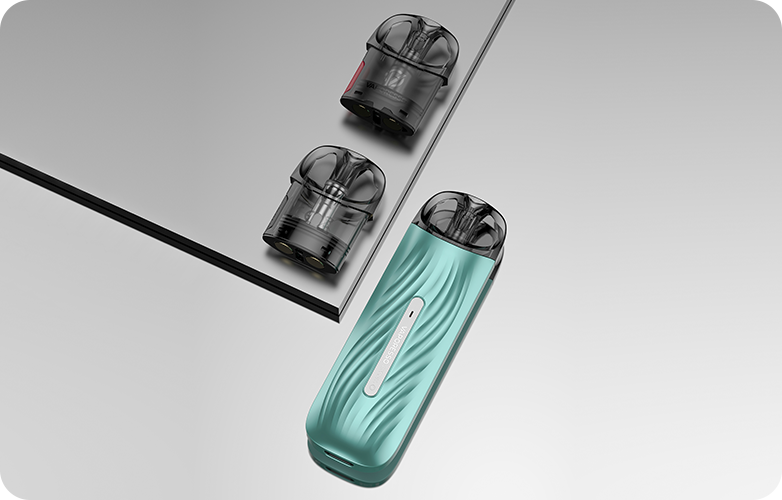 Armed with a brand new 1.2Ω coil, it allows you to enjoy high-strength nicotine satisfaction and extends the longevity of each coil.
Compare to the original Osmall, Osmall 2 enhances the tastes amd steps up its game to locks the e-liquid inside firmly and prevents from messy leakage throughout your vaping.
And it is compatible with the original OSMALL pod,too.
Take a look at Vaporesso Osmall 2, its design is fancy and cozy. The metallic painted cover creates a fancy atmosphere and the water ripple design allows the enjoyment of cozy touch.
Parameter:
Dimensions: 86.8*26.5*13.5mm
POD Capacity: 2ml
Resistance: 1.2Ω
Battery Capacity: 450mAh
Charging Current: Type-C, 5V/0.5A
Learn more:
Osmall 2
Osmall 2 Pod