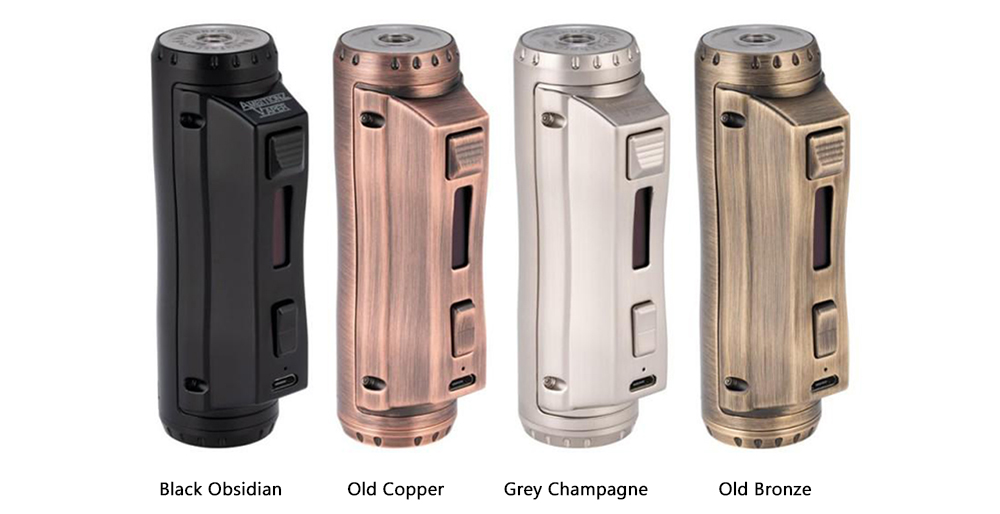 Today I would like to describe this device for a review. We're talking about Ehpro Cold Steel 100 Mod
circuited tube that mounts on a single 18650 /20700/21700.
When the box is opened, in addition to the tube, of course, the various manuals will include the guarantee coupon, a USB cable and a comfortable and well-made cordura case.
The display of the box is the classic oled, already seen on other similar tubes, very narrow, with residual battery charge.
Few functions, simple and essential, with no frills, which I appreciate in such a device.
The chip has paticolarmente me surprised for good responsiveness' and consistency of delivery.
The cell life is undoubtedly good, in mtl riuciamo to cover the day without problems with the 18650 and also have an excellent autonomy in flavor with 21700.
Button fire has a good run, which although not very large, we will have no difficulty finding.
The + and- keys are also good.
Metal tube wider obviously than other tubes that only mount the 18650 due to the possibility of being able to mount the 21700 too and is quite heavy but with a feeling of robustness.
The dimensions are 39 x 27.5 x 91.5mm.
Here a photo with a 22mm to make the dimensions understand well.
It has two vent holes on the bottom.
The battery cap has an excellent thread and has no play.
Mug with floating pin , all from fairly precise readings.
Micro USB port on the front that will allow us to recharge the cell, although it is always better to do it separately and to update the software.
Watts ranging from 5 to 100, good scrolling speed with the possibility of setting the decimals, therefore also suitable for a "precise" cheek vape.

I would like to give my personal opinion on aesthetics, let's face it, it is very similar to the left pipe if not analogous, but I must say that ehpro has been involved with the materials and also with the circuit, a little less with weight, all this to give a vaping experience at a much more affordable cost.
It is a tube that I am now using all day for my cheek vape, even if I turn a blind eye to the weight in favor of the aesthetics and color I own ".
I also used it in flavor with the 21700 and I had a great experience.